but we are adapting our Business for the unusual times ahead…
These are times of great uncertainty, but life must go on in modified ways. There are plenty of pre-approved buyers still searching for property, the interest rates are amazing, this community is perhaps now even more desirable and the lack of inventory continues to be critical.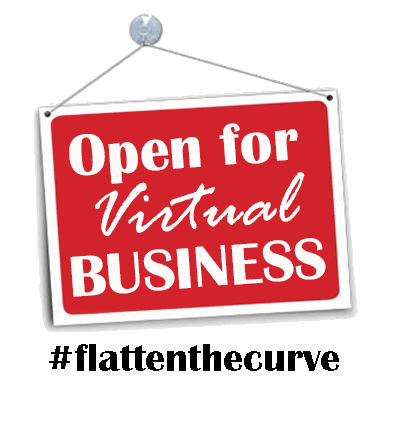 We would like to assure all our clients and the community that we are open for business. We offer tools that are just as powerful as face to face meetings. And we have implemented extra precautions to keep our clients safe during the buying and selling process.
Virtual Resources for Buyers:
Our website is the #1 resource for viewing properties.
Initial showings via FaceTime/Whatsapp tours.
In-person showings, we'll take charge of screening and cleaning to keep us all safe.
Open Houses & Showings:
A Matterport virtual tour and professional photos for every listing.
Online open houses/walk throughs to showcase your home.
Follow CDC guidelines for screening and cleaning.
Meetings & Closings:
We utilize Zoom for virtual meetings.
We use e-sign for contracts.
Closings can be done via Remote Online Notary.
The entire buying and selling process from our first meeting to the close of escrow can be done remotely, safely and with the same level of professionalism we have always provided.
Our clients and the safety of our community remain as always, our top priority and the heart of our business. We are here and ready to support and help in any way we can. Questions? Reach out today!